Tuesday, October 24, 2006
93. Holidays to0 can be boring..


yuppppzzz... it can seriously be kinda boring...

i really do not have a life now... i only have an online life which iz
rather inactive for the time being except this blog which i'm gonna
abandon in about less than 2 weeks...

since November iz like NEXT WEEK!
as well as Graduation Day... =] yahh.. i cant stop saying it...

neway, i've gotta finish the worksheets teacher gave us be4 the
holidays.. no matter wad...oddly, i had a sudden interest in History
yeah... yeah... History as in Sejarah which iz not-as-crappy as Moral
we got the Form 4s' Final Exam History paper which wuz rather easy
except the Revolusi part which i had put less attention at...

we'd actually got overloaded with History papers when this nicE lady
Cik Ng Ai Li had gave us 2 more sets of papers... yep! can't thank
her enough...but she's real nice lah... =]
on the other hand, got Biology papers that Pn. Lim L.L gave us + a
workbk to do... possibly i'd be enjoying doing that... also Math
and A Math stuff to-do...

neway, i went to my mum's office at Phileo Damansara 1 today...
the day was kinda boring as there werent any calls which they used
to hav every morning... so, 2 of her staff were off that day... juz sit
in her ro0m lor...use the comp. fer a lil' while...
chatted with Kaka, then study....


wasn't i suppose to stay-away from that?




anyhow... i did not touch the comp. juz put the away status... and
started mugging History... from Tamaduns'... till Islam in S.E. Asia
all the Bani-bani... [bunny-bunny... har-har] - khalifah, umaiyah...
till it wuz lunch time.... then went out... camE back then continued
to the penyebaran crap... & that's it... had to let it process first..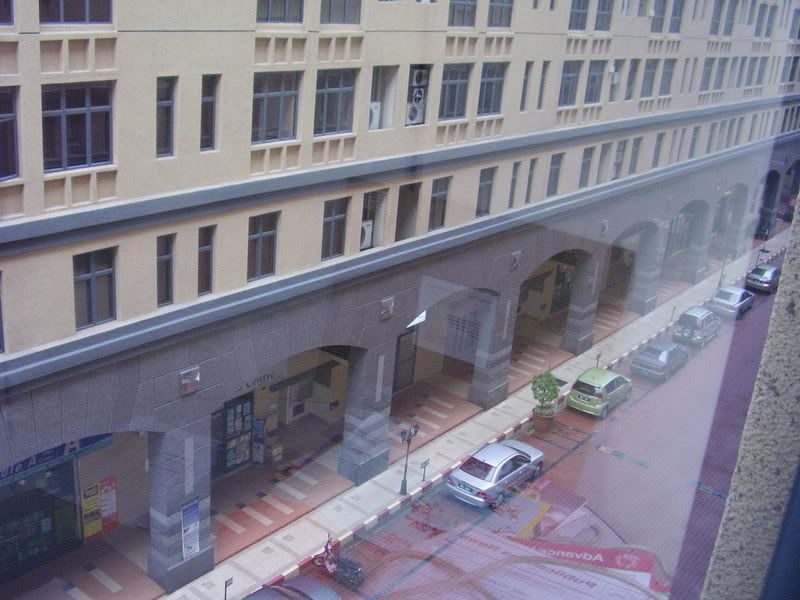 the view outside of the ro0mm... very few cars around... so...
no jam lah... which iz normally congested...

wanted to scan my class piC but didnt bring so... to0k a piC of it
instead a close shot la... and a centre shot or else the faces
wouldnt be clear...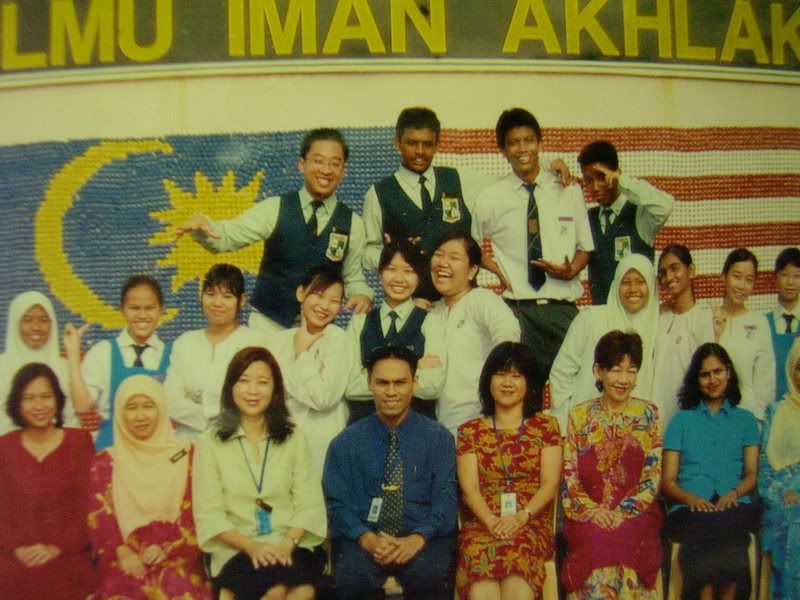 one of the best candid.... =] to0k early part of this year...

one element though... Hui Ting's SPECIAL smile.... had made it q.
unique... but had asked her to do it again but can't seem to get
the same pose... neway, the gave us canteen tables to stand on
which iz rather wobbly... so, halfway through... it went unstable
and tilted to the side abit... LOL...

last Friday, had started reading A Walk To Remember - 2nd time
its actually a nicE story... very nicE indeed... hahaha...



of course... i dont go sensitive or emo after reading this novel or
seeing the movie... like how alot of ppl like Meng Yean said she
did...and did anyOne else????

think that's it.... =]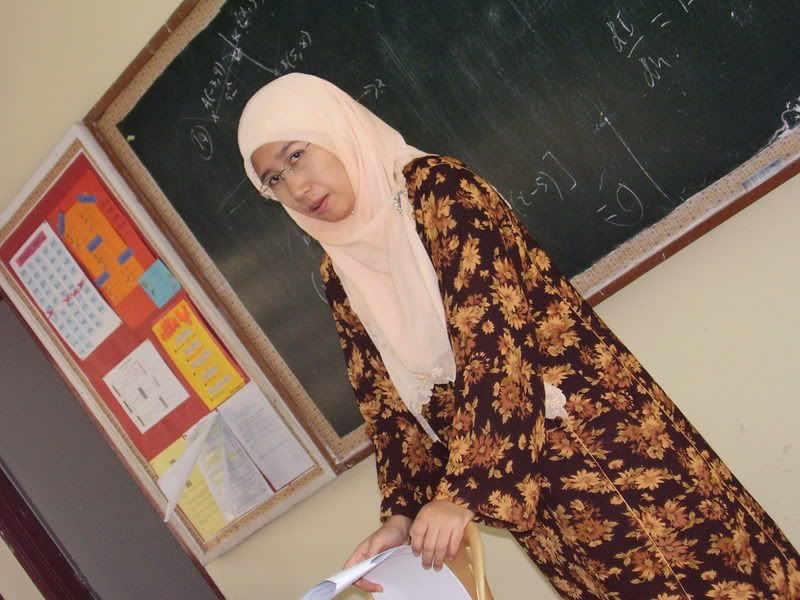 last piC... this iz Pn. Zalina. Malay Language teacher... can be
quite air-headed fierce as a laohu... i think this piC will be up
during Graduation Day... if Shirlena didnt delete it...
but she's quite ok lah... =]

*I felt inspired after listening :: When You Believe by Whitney H.
& Mariah Carey... Prince of Egypt OST ... was the prince = Moses??

In case i dun update... remembr to take piCs... LOTS of them
during Graduation Day nex week ppl... and Ze Wei... do hav a
party nex Jan. so that we'll b able to celebrate wif you... unlike
the previous, previous year... (:

Ltr...