Thursday, December 14, 2006
100. My 100th entry...


Ogay... juz got backk from Planetshakers concert in Sunway Pyramid
Convention Centre... will blogg about that ltr... I wuz wondering WHY
hasn't anyone blogged about Ting's burfday... i'M the 1st... =]

Well, that day [12th Dec] wuz Hui Ting's B'Day... yea... let's talk abit
about the birthday gal- shall we?... ohhh!! we shall....

This iz da birthday gaL...[above] and YiNky [below]


They call each other husband & wifey... dunno which iz which la...
...anyway- i did enjoy myself during the party... laughing here & there
was it coz of the Bailey's ??? o.O
info :: its a kind of rum.. that iz 17% alcoholic that we drink with choc
milk... nobody got drunk.. rigght??

I met Hui Ting & YiNky ever since Form2...no idea how then.. got closer
since Form3 [same class] and then same class as Hui Ting since Form4
...Hui Ting would b the one asking me to be their 'chi mui' which i felt
reluctant to become one... [i'm STILL laughing!!] other than emo-ing on
my table most of the time..[my hobby in class] i would b talking with
Meng Yean and Mei Lan and Ting...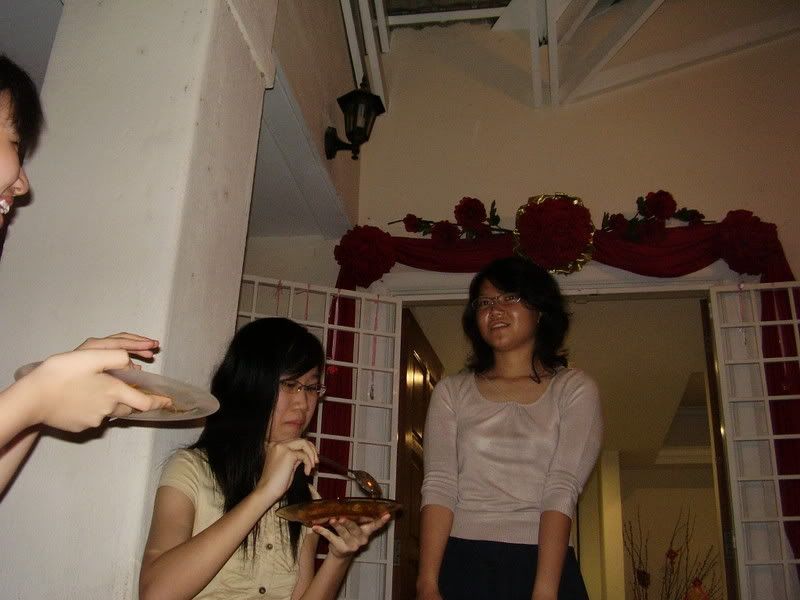 that's Nanzi [sitting] and Kaka [standing].... were some of those ppl
who were there... all of us used to be classmates during lower sec.
which was also quite some time ago... oh well...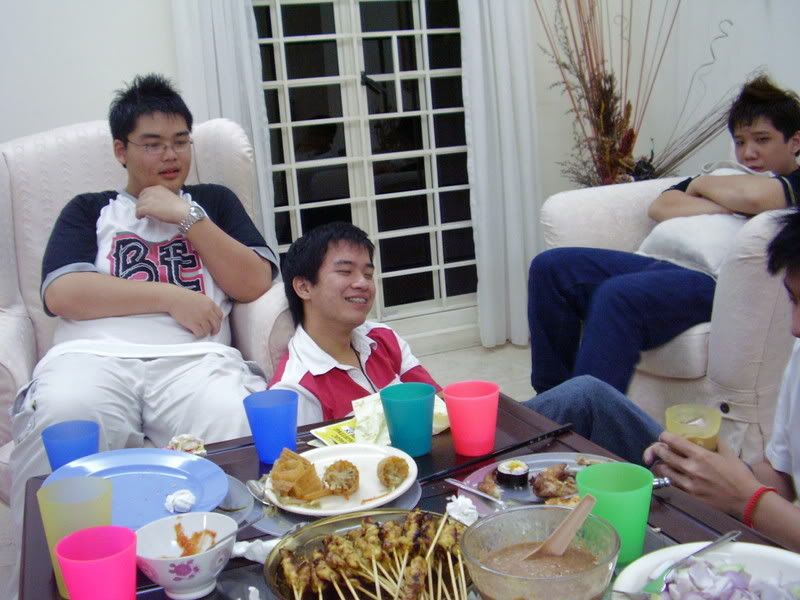 this is some of the others but they're particularly new.. like creamy
[red tee] and henry [hugging the pillow] that joined my sch last yr- Form4
Melvin [right nex to creamy] was since i cant remembr... LOL...

--Creamy here iz Meng Yean's cousin which i shockingly found out last yr..
however... due to his past [something like zaman kegelapan?] his VERY
philosophical minded... which i assume iz something to-do with WWII
as he always call himself an ex-criminal + a sgt. in front...
still... very quiet in nature... i'll b the one doing the talking while he onli
keeps quiet & listens??... but he's kewl... =]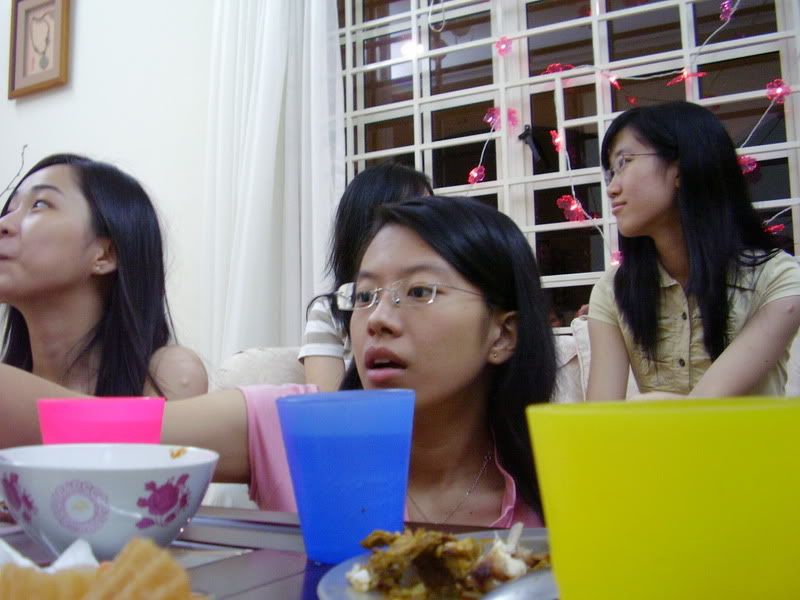 here are 'some' pretty GALs... no idea where's Meng Yean coz she's not
in any of the piCs i to0k... well, directly in front here iz 'yx' labeled
that way??? known as Jun Dee's who-who la... also a new one since
Form4... nex to her iz another pretty gal to the left... Ye Fen..
my classmate - been in this sch since Form2- she lo0ked amazingly
pretty that day though... xD


we also hadd many-many course meals... and they evenn had a fo0d
co-ordinator??? woOo... amazing la Hui Ting's seXy mama... Kaka had
created that nickname for HuiTing's mother since the last CNY visit..
she's very down-to-earth i would say... dunn worry Ting- she didnt really
frightened us in a way... LOL!! she's juz so co0L... ahaha... xD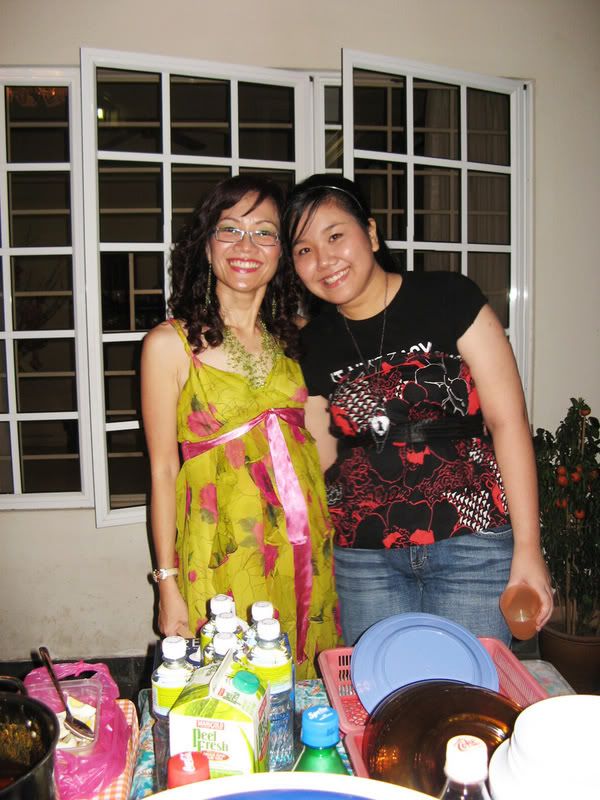 this iz sExy maMa....=] and also Hui Ting la.... Photo from Hui Ting...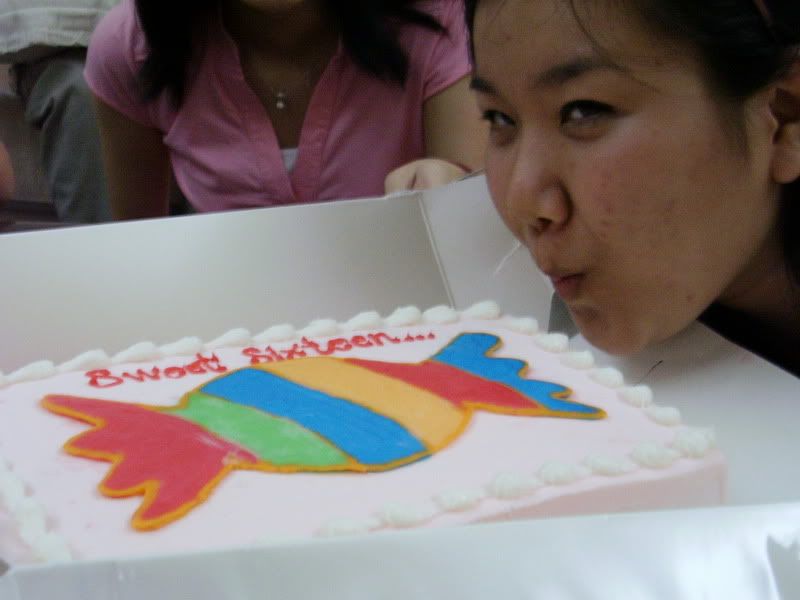 now... noww... she's posing wif her
sweet ice-cream cake... xD
that what she's been lo0king forward
to0.. LOL...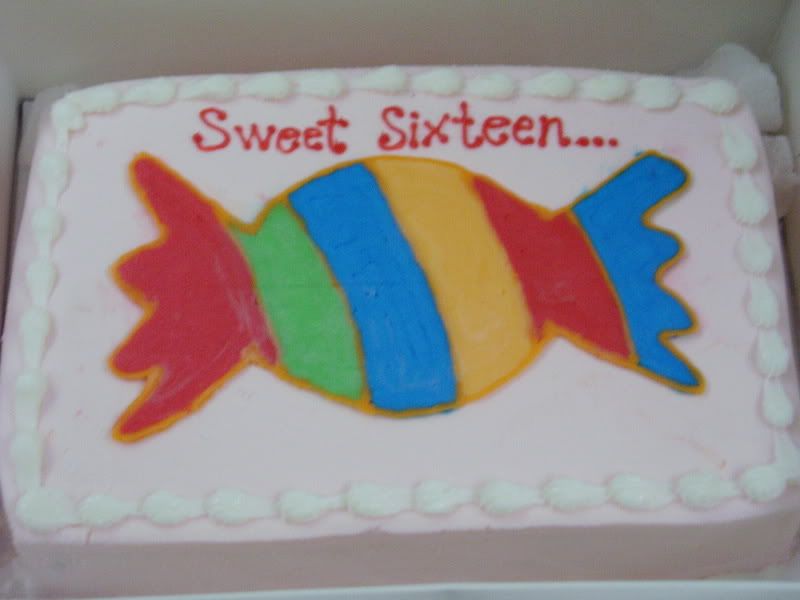 that's SWEEt siXteen... to0 badd mine
iz no longer that but sExy seveNteen..
ahaha... that piC of a sweet wrapper is
da icing of it and it had dry ice to keep
cool... but it started to melt anyway...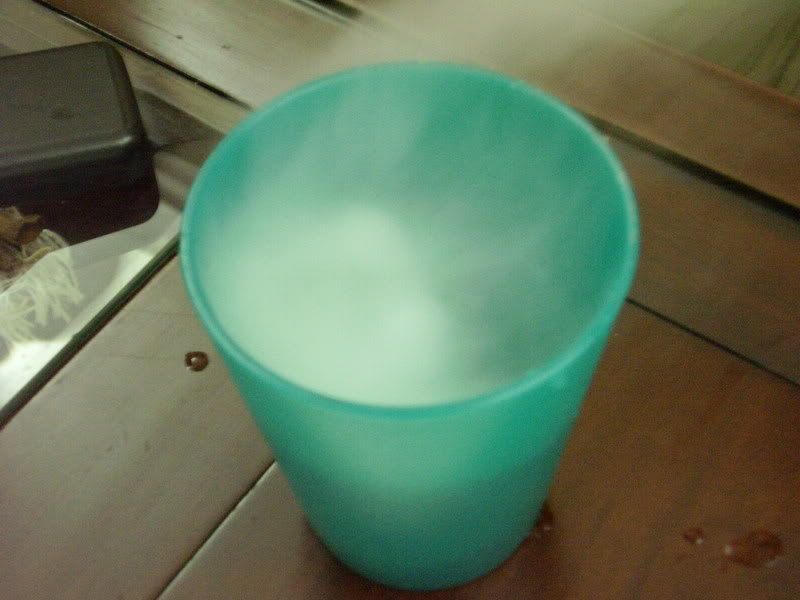 they also wanted to experiment abit... so they put the dry ice into water
thenn u all noE wadd happen la... suddenly got mist! =O
[pretends to be shocked] - ah! lame i noE....

after that- we'd juz talked the whole nite... and i asked the girls...
when are you all getting married...ahhh??
Meng Yean said 40... she would have wrinkles by thenn.. jkjk!!
others were around 20-30 something lahhh... surprisingly, Ye Fen said
SOON!!!!! o.O shocking indeed... LOL.. =]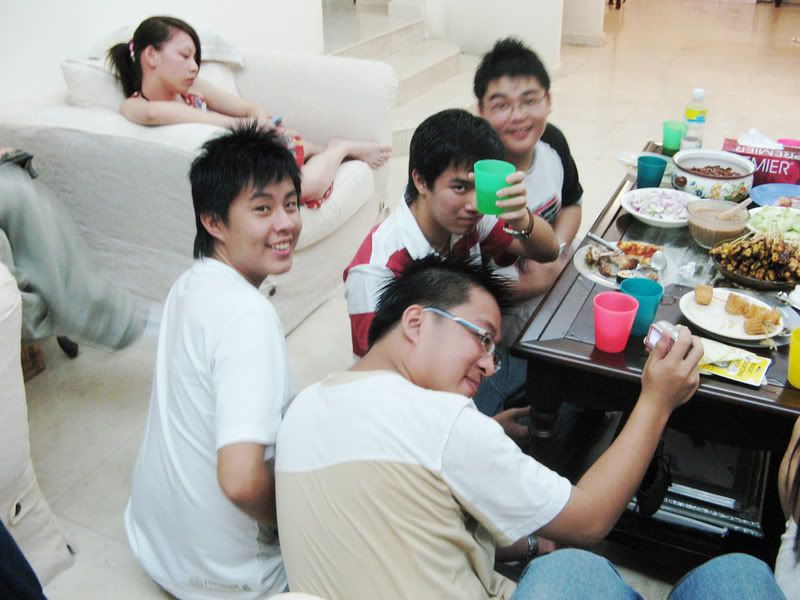 Oogay... so that's me right there.... supposedly to hide from Tingy

after everything.... 11 something all of us went backkk...
HuiTing's mum started singing when we left... o.O that's x-tRa kewL...

ohh.. happy times... the party that Hui Ting had been lo0king forward to
since before SPM had finally ended... and i agree.. kinda fast hor...


blogg ltr...