I'm finally back on blogging track.
yesterday I went for Launching of New Clorets Dark Secret at Celebrity
Fitness, One Utama. together with its Amateur Pole Dancing competition.
which I'll blog about later.

Hectic week. which really is.. juggling so many stuff at one time.
Recap: Yean left for NS. Woon's B'day at Canton-i and Midterms.
and MORE bitching below.

-----
I finally bought Jesse McCartney's latest Departure album. xD
Original ehhhhh...



and Cheng Sim wanted me to lend to her for 7 working days. =.="
haha. not bad the CD.i like. oni lacked more bonus features.

the Asian CD edition had Bleeding Love in Bonus track. He co-wrote it
for Leona Lewis but sang his own version in this album.
He has a different style now. watch his Leavin' MV and you'll know.
lol. :D

-----
Celebrated Hang Woon's B'Day at 1 Utama after amending the plan
couple of times.. hah~ but I guess everything went well...
lunch at Canton-i was so-so... I'd prefer its 'sister branch' - Dragon-i

gah. transport problems solved by going to Chee Yin's house.
I'm still waiting for free time to go learn & bake cookies at her place..
hurhurhur...

Here's some photos of it.



and yea- had fun :D

Had Macroeconomics assignment to complete. it was plain procrastinating
I swear I dragged myself to finish it. huh. and that's only the report.
Powerpoint not yet. and it had to be dem early (my turn, that is)

I have about 3 weeks before the end of the semester. still slacking on
Human Resource assignment. lol..
obviously swaying off the priorities on other (important) stuff.. xD

-----
the Intercultural Communications lecturer is a bitch..
I regret taking the bloody subject this semester and should've waited
for Padma to take over. Its a NEWBIE taking over and gawd..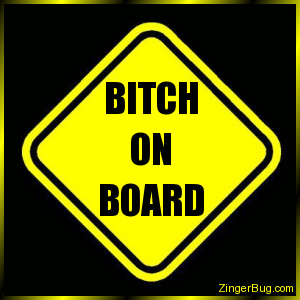 Here's several characteristics of that bitch:
1) Late for 5 mins and you shall be locked outside.
2) We 'virtually' cannot use cellphone in class. WTF. Bitch stare!
3) If you're late for a quiz. You can only answer 3 out of 5 questions.
4) She constantly blabbers about having oh-so-many-students.
5) Going in or out of class IS forbidden. She'll give the bitch stare
6) She even eats in class during our quiz. WTF
7) she the ONLY one that evaluate participation when students talks. WTF?
then those shy ones that shaddup get ZERO participation marks AH? tulan.

Her nonsensical rulings close to being authoritative. some retard fella.
WHY! she think I cannot afford paper izzit? WTF. A few was late
for Midterm exam for about 10 mins and she ask to use our own paper
instead of using the college's one.. like the earlier ppl.

I SWEAR I'LL WRITE A LONG ESSAY of her bloody UNPROFESSIONAL
attitude when lecturer evaluation comes. Kick her ass out of college and
hope she become UNEMPLOYED. and become a discouraged worker.
for all i care. bitch. HELL even her course outline is like a speech

Not only me. All of us, senior students were complaining about her.
coz no other lecturer is like that bitch. SHE CALLS IT THE DEPARTMENT'S
INSTRUCTION "kononnya" when she's the only one doing it.
are you that STUPID or what? for sure, we're not so stupid to buy that crap.

NO ONE is with much guts to even speak AGAINST her fearing that they'll
be awarded with a FAIL. WTF!? but seriously it's reality. BITCHES like her.
it's NOT WORTH paying RM1,200 because of bitches. not worth it I tell you!


chilll.. thats for now. Got spreadsheet/mails to follow up.urgh
ttfn.



Labels: college, party, random, thoughts.